Lip Pigmentation or darkening of the lips can be the result of hyperpigmentation. This is a typically harmless condition caused by an excess of melanin. Dark lips are a common problem in our skin type.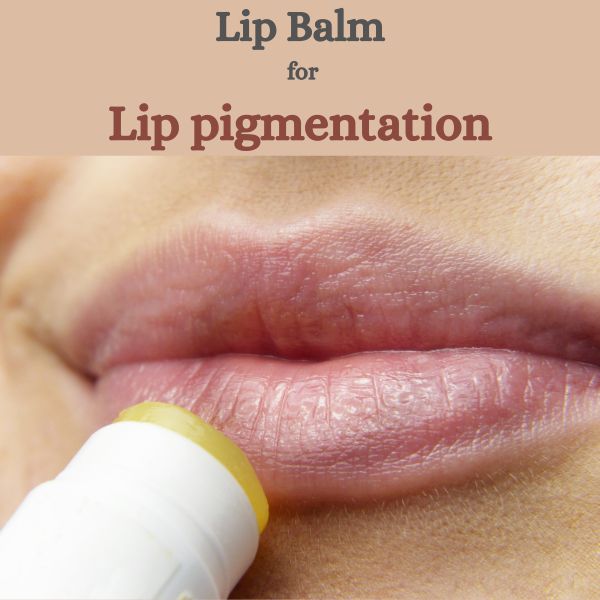 I have described the various reasons due to which lips become dark, as well as the precautions one should take to prevent them from blackening. I have also listed good over-the-counter creams/balms, as well as natural household remedies which can be used to lighten and treat dark lips.
यह आर्टिकल भी पढ़ें ->Lip Lightening | Dark Lips | Lip Pigmentation (Medicated Lip Creams)
What are the Causes of Lip pigmentation?
Lifestyle related –
Sun exposure
Hot tea coffee
Smoking, chewing tobacco
Cosmetics
Licking and smacking lips
Lack of hydration
Vitamin Deficiency: iron deficiency or vitamin B12 def
Drugs: tetracycline, hydroquine cream, anti malarial, FDE
Hormonal imbalance: addison's disease.
Allergic reaction to tooth pastes or cosmetics.
यह आर्टिकल भी पढ़ें -> Casmara Facial Kit & Casmara Algae Peel off Mask – Review
Some other reason of Lip Pigmentation
Pigmentation is often patchy and is distributed in a symmetrical pattern.
Additional sites of involvement include the gingivae, buccal mucosa, palate, and tongue.
The color change is caused by greater melanocyte activity, but the number of melanocytes is normal.
These allergens are commonly found in lip- sticks.
In patients who present with hyperpigmented lesions on the lips with associated signs and symptoms of inflammation (e.g. itching, burning, swelling, vesicles, scale), history of lipstick use and patch testing may be of value.
How to get rid of Lip pigmentation?
Break bad habits: –
Smoking, lip licking, Avoid liquid matte lipsticks, Always remove lipsticks before going to bed.
यह आर्टिकल भी पढ़ें -> Best Cleansing Oils
Natural home remedies for treatment of dark lips/pigmentation lips:-
Step 1: Lip Scrub-
Apply a small amount of scrub into your lips and Gently rub in a circular motion to get rid of dry, flaky skin. Rinse with warm water and wipe off. Repeat 3-4 times a week. For best results, follow with the Lip Plumping Sleeping Mask or Lip balm.
Step 2: Lip Mask-
Deeply moisturizes to soften dry lips and Heals flakiness to smoothen lips. Lip mask Fades lip pigmentation and Locks in moisture to prevent further dryness. It Reveals natural lip colour over time.
यह आर्टिकल भी पढ़ें -> Best Body Sunscreen in India
Step 3 : Lip Balm-
The Lip Balm moisturizes chapped lips to make them soft and plump, at the same time nourishing the lips and reduces the lip pigmentation.
Dark lips overshadows face beauty to a large extent. Home ingredients like Honey, sugar, desi ghee are the absolute solution of dark, dull and Pigmented lips. Cost and time effective home remedy makes sure to fade your lips only in 7 days.
1- Rose water-
Rose water helps your lips Moisturises, Cleanses and hydrated .It tone the lips and Maintains the PH balance.
यह आर्टिकल भी पढ़ें -> Cetaphil Moisturiser Review
2- Coconut Oil-
Coconut oil is packed with antioxidants and anti-inflammatory properties. It repairs, moisture and softens the damaged lips skin.
3- Honey-
This honey is rich in phytonutrients that provide both antioxidant and anti-inflammatory benefits, which helps you maintain good health of your lips. It hydrate, softens and moisturises deeply.
4- Petroleum jelly-
Petroleum Jelly Protects from Dry and Patchy Lips. Good for dehydrated lips and cracked Lips. It will give you smooth and good moistured , hydrated lips .Moisturizes & nurtures lips while lightening. Helps in improving lip texture.
यह आर्टिकल भी पढ़ें -> Dot and key Sunscreen – Review
Here are some of my favourite good Lip balms for Lip pigmentation/Dark lips:-
1- MCaffeine Quick Coffee Sip Duo – Reduce Pigmentation with Lip Scrub & Balm 24g
The Quick Coffee Sip – Scrub + Balm Kit is a shortcut to fresh and smooth lips. With Pure Arabica Coffee at its core, this kit has Coffee Lip Scrub and Coffee Lip Balm that heal chapped & pigmented lips. It moisturizes the lips to make them soft and smooth.
यह आर्टिकल भी पढ़ें -> Lakme Sunscreen SPF 50 Pa+++ (Review)
2- Minimalist 8% L – Ascorbic Acid Lip Treatment Balm 12 g
A lip treatment balm containing I- ascorbic acid which is the purest form of vitamin C coupled with vitamin E and radian skin for anti pigmentation and dark spots.
3- Dot & Key Vitamin C+E Flushed Red Lip Plumping Mask- Lingonberry & Turmeric Oil, For Dry Lips 15ml
Deeply moisturizes to soften dry lips and Heals flakiness to smoothen lips. It really Fades lip pigmentation and Locks in moisture to prevent further dryness. It also Reveals natural lip colour over time.
यह आर्टिकल भी पढ़ें -> Dr Sheth Ceramide and Vitamin C Sunscreen – Review
4- Namyaa Natural Lip Serum Advanced Brightening Therapy 30g
Namyaa Advanced Brightening Lip Serum is formulated to nourish, hydrate and shield lips from harsh elements. It protects and moisturizes all day, for lasting relief. Also, It lightens dark lips and prevents their further darkening from smoking. It even repairs damage caused to lips because of cosmetics.
5- Fixderma Lip Shield SPF 50 For Lip Protection Sun Damage 15 g
This lip balm with SPF creates a protective layer on the lips to prevent further darkening and sun damage. It keeps lips hydrated and sun protected for a long time. Lip balm with SPF 50 and PA+++ and Enriched with cocoa butter, shea butter, vitamin E, and glutathione.
यह आर्टिकल भी पढ़ें ->Dr Sheth Ceramide and Vitamin C Oil Free Moisturizer – Review
6- Deconstruct Hyaluronic Acid Lip Balm – 0.2% Hyaluronic Acid + 1% Cupuacu Butter SPF 15| 4gm
Deconstruct Hyaluronic Acid Lip Balm is a uniquely formulated lip balm with 0.2% hyaluronic acid and 1% cupuacu butter. The 0.2% hyaluronic acid relieves dryness by intensely hydrating the lips, and the 1% cupuacu butter deeply nourishes, softens and replenishes dry, chapped lips. It also contains SPF 15 which helps fight against pigmentation caused by sun.
7- Ayuga 5% Kumkumadi Lip Balm with Saffron, Coconut & Shea Butter 4g]
यह आर्टिकल भी पढ़ें -> Best Peptides Serum for Face
It helps Reducing Pigmentation and it also helps illuminate pigmentated lips to reveal their natural radiance.It creates a protective seal to lock in moisture, making the lips soft and plump and
Non-sticky.This Lip Balm has a lightweight texture that gets easily absorbed without causing stickiness.Heals Chapped Lips
It lubricates chapped lips with Shea Butter to leave them healed and smooth.
8- Pilgrim Vitamin C Lip Lightening Kit With Australian Kakadu Plum & Lime Pearl 24ml
Pilgrim Vitamin C Lip Brightening Kit is a revolutionary new product designed to help reduce pigmentation and dark lips while restoring your lips natural colour. A must-have if you are looking for solutions for dark and pigmented lips.
यह आर्टिकल भी पढ़ें -> Best Retinol Serum in India
9- Fixderma Lip Balm For Dark And Winter Dry Lips 15ml
This expert-recommended lip balm provides intense nourishment and is formulated with skin-rejuvenating vitamin C (ascorbic acid), which reduces lip pigmentation and alleviates flaky lips for visibly healthy, smooth, and plump lips.
These are the expert Lip balms for Lip pigmentation/Dark lips.
यह आर्टिकल भी पढ़ें -> Tretinoin Cream Uses and Benefits