TOP 5 BEST BUDGET GAMING LAPTOPS
Nowadays the gaming has become very popular on mobile phones and we look for the best gaming phone, but the experience you get on the big screen of the laptop is amazing. The gaming laptops are getting consideration because people staying at home for most part of the day and getting bored. The emerging esports in India has urged the need for gaming PCs and laptops. Finding the best budget gaming laptop might be a hard task but hard doesn't mean impossible.
We have enlisted the 5 gaming laptops which will suit your need for a good gaming laptop that is light on your pocket and high in performance.
Best budget gaming laptops
It is very important to note that unlike the smartphone market, the laptop's price keeps fluctuating often and the prices can go up and down very frequently. So, in this list, we have added a few laptops that cost over Rs 50,000 and are worth considering. Also, it is pretty hard to find a worthy gaming laptop in this segment. They might go a little higher from the budget but they are worth buying.
1. Lenovo Legion Y545
The Lenovo Legion Y545 offers strong gaming and overall performance with understated, business-ready looks — all for an affordable price. Thanks to an Nvidia GTX 1660 Ti GPU and an Intel Core i7 CPU, the Legion Y545 is the best cheap gaming laptop, keeping its competitors at bay. Instead of a flashy light show, Lenovo opted for an sophisticated, subtle design, allowing it to fit in an office setting or a LAN party.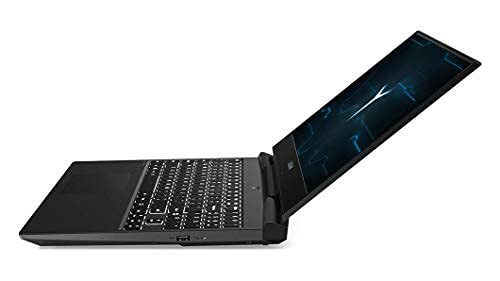 CPU
2.2-GHz Intel Core i7-9750H CPU |
 GPU
Nvidia GeForce GTX 1660 Ti GPU with 6GB of VRAM |
 RAM/Storage
16GB/128GB SSD |
 Display Size/Resolution
15.6/1920 x 1080
Nvidia graphics chip serves up a balnced power and average performance.

And when you are not gaming ,Core i7 processor is more than capable of allowing you to create spreadsheets, do some light video-editing and, of course, watch some movies on the beautiful 1080p display.
यह आर्टिकल भी पढ़ें -> Best Mobile Phone Under Rs 10000
2. Dell G315
Dell has been building up a strong fleeting of affordable gaming laptops and it's latest G3 15 Gaming laptop is one of the best it has ever made. It's thinner and lighter than ever at just 0.85-inches thick and 5.18 pounds. At the same time, this 15-inch gaming laptop comes packing the latest components with the combination of an i5-10300H and a GTX 1660 Ti. The included 512GB SSD is a solid starting point, and it should have you covered for a small selection of major games.
The Dell G3 is powered by an Intel Core i7-8750H CPU running at 2.20GHz and 8GB of RAM. Storage is taken care of by a Hynix 128GB SATA solid-state drive working in conjunction with a Seagate 1TB hard drive that spins at 5400rpm. The CPU can be pushed up to 4.10GHz with Intel's Turbo Boost technology.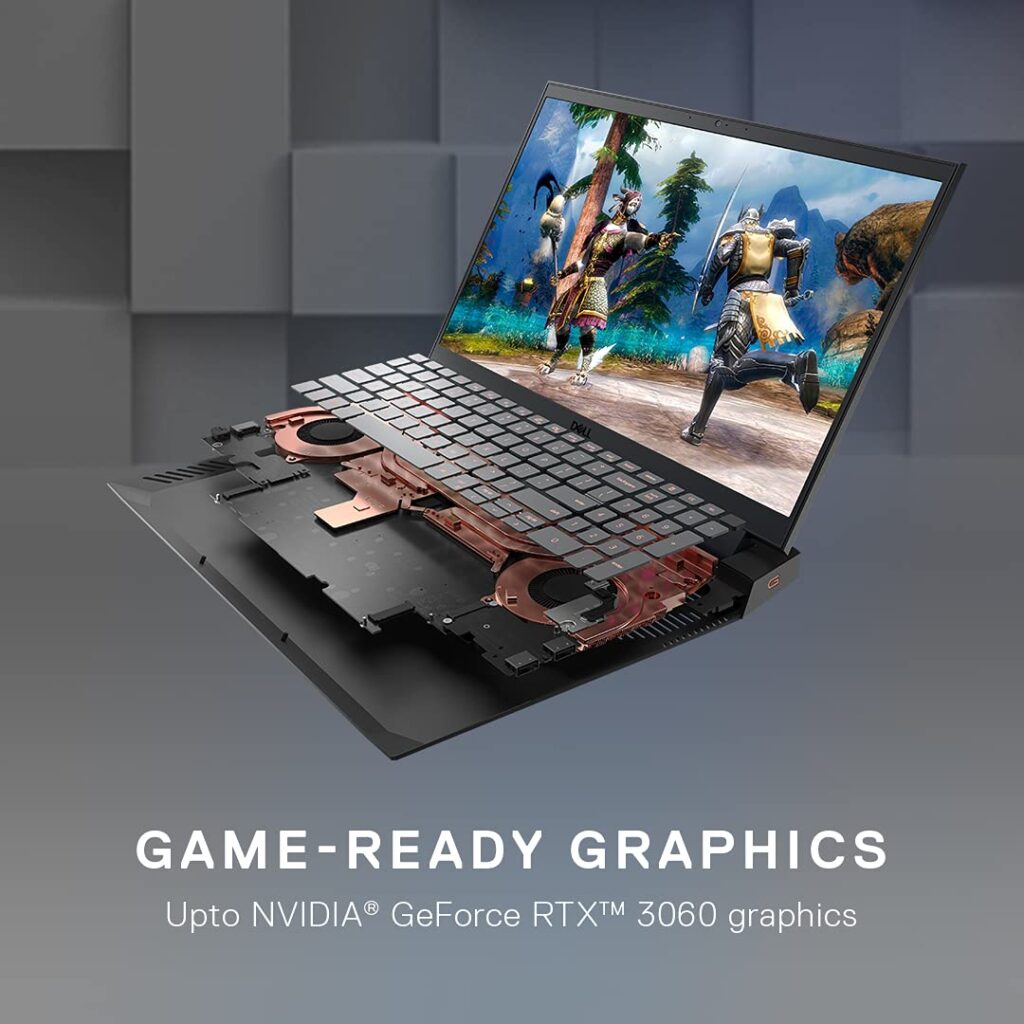 CPU 8th Generation Intel® Core™ I7-8750H Processor
GPU NVIDIA GeForce GTX 1050 Ti
RAM/ STORAGE 8GB/ 256 SSD + 1 TB HDD
DISPLAY 15.6-inch Full HD IPS

The Dell G3 is for that gamer who has just discovered the joy of PC gaming, but wants to appear subtle about it. Dell's clean, understated laptop is as good as any other entry-level gaming laptop out there but is a tad expensive.
3. HP GAMING PAVILION 15
An entry-level gaming laptop with a powerful Intel Core i7 processor, for a starter that's the intro for the laptop and it do not look like a typical gaming laptop.
Keys in the backlit keyboard are illuminated for ease of viewing in dim or completely dark conditions. It is equipped with a dual-fan system for enhanced thermal cooling. It comes with 3-cell 52.5 WH Li-ion battery and 150W AC Adapter to charge it in the fastest way.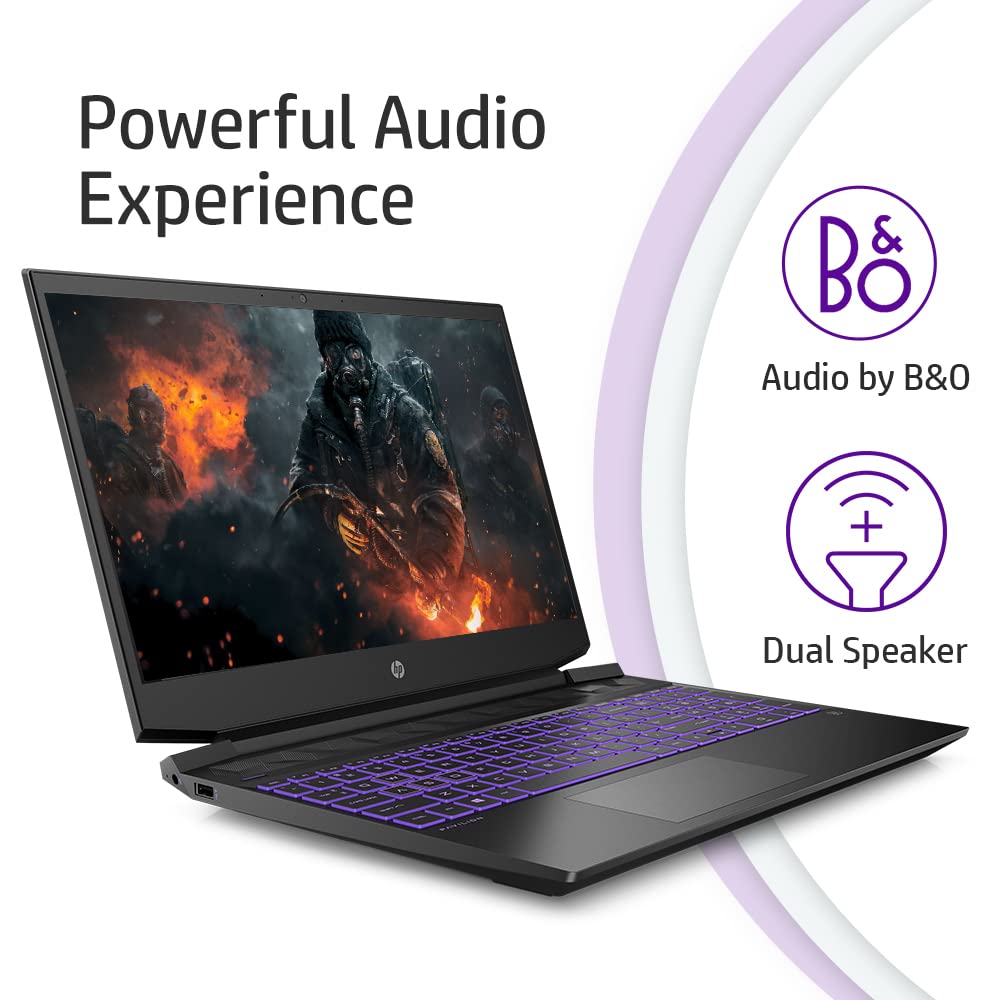 Pavillion 15 comes in different variants so the ram and GPU may vary, so you can opt for the any variant which meets your need.
HP PAVILLION 15 has Intel HD Graphics, NVIDIA GeForce or AMD Radeon Discrete Graphics as an GPU .
And we talk about CPU variants you can opt between fifth-generation Intel Core i3, i5 or i7 processors and sixth-generation AMD A-Series chips.
CPU  
5th Gen Intel Core i3, Core i5, Core i7 Processors (Broadwell) or 6th Gen AMD A-Series
GPU      
Intel HD Graphics, NVIDIA GeForce or AMD Radeon Discrete Graphics
RAM  
4GB, 8GB RAM, up to 16GB RAM
DISPLAY  
15.6-inch Touch or Non-Touch Display, (1366 x 768 pixels or 1920 x 1080 pixels)

4. ASUS TUF GAMING 15
The TUF Gaming is a good choice for anyone who wants a large, midrange, yet cheap gaming laptop. 144-Hz display is vivid and detailed, and its Core i7 CPU and GTX 1060 GPU provide excellent all-around performance. The laptop also has a comfortable keyboard with customizable lighting, plenty of ports and over 4 hours of battery life, which is impressive for a gaming laptop at any price point.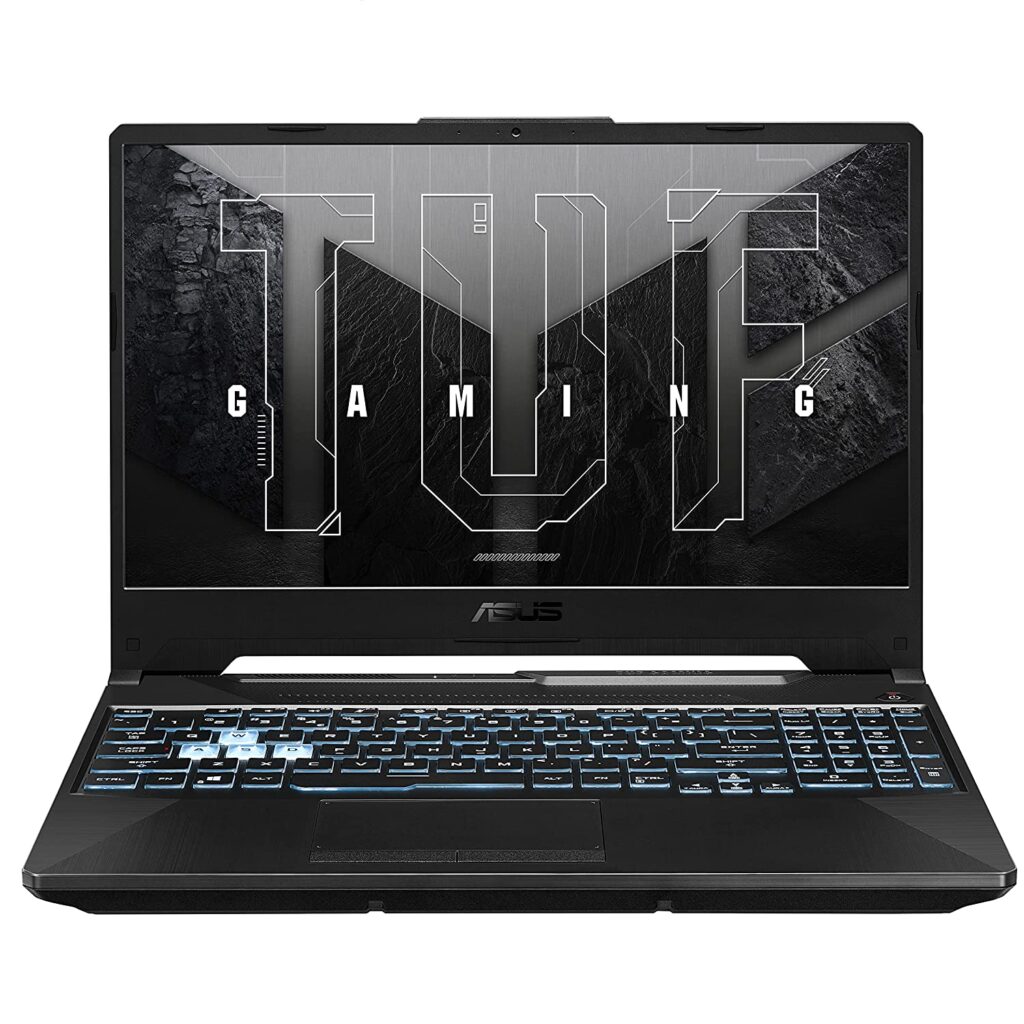 The eight cores of Ryzen Zen 2 processing is able to offer the sort of CPU performance video editors and 3D artists will love, with a capacious high-speed SSD also playing its part.
CPU   
AMD Ryzen 7 4800H
GPU   
Nvidia RTX 2060
RAM    
16GB  DDR4
DISPLAY  
15-inch

The Asus TUF Gaming A15 is targeted at gamers with entry-level budgets, but that doesn't mean there's anything ordinary about it. This model is the first laptop we're reviewing with a 4000-series AMD Ryzen Mobile processor, which definitely helps to set it apart in the market. AMD has promised that this generation can easily hold its own despite Intel's virtual monopoly in the laptop market.
5. ASUS ROG ZEPHYRUS G15
The powerfully versatile new Zephyrus G15 introduced at CES 2020 refreshes the best features of the previous generation Zephyrus GA502 and make them even better, putting premium features like an ultra-slim form factor at 19.9mm thin and weighing just 2.1kg, a 240Hz IPS-level gaming panel with Pantone Validation and compatibility with adaptive sync technology.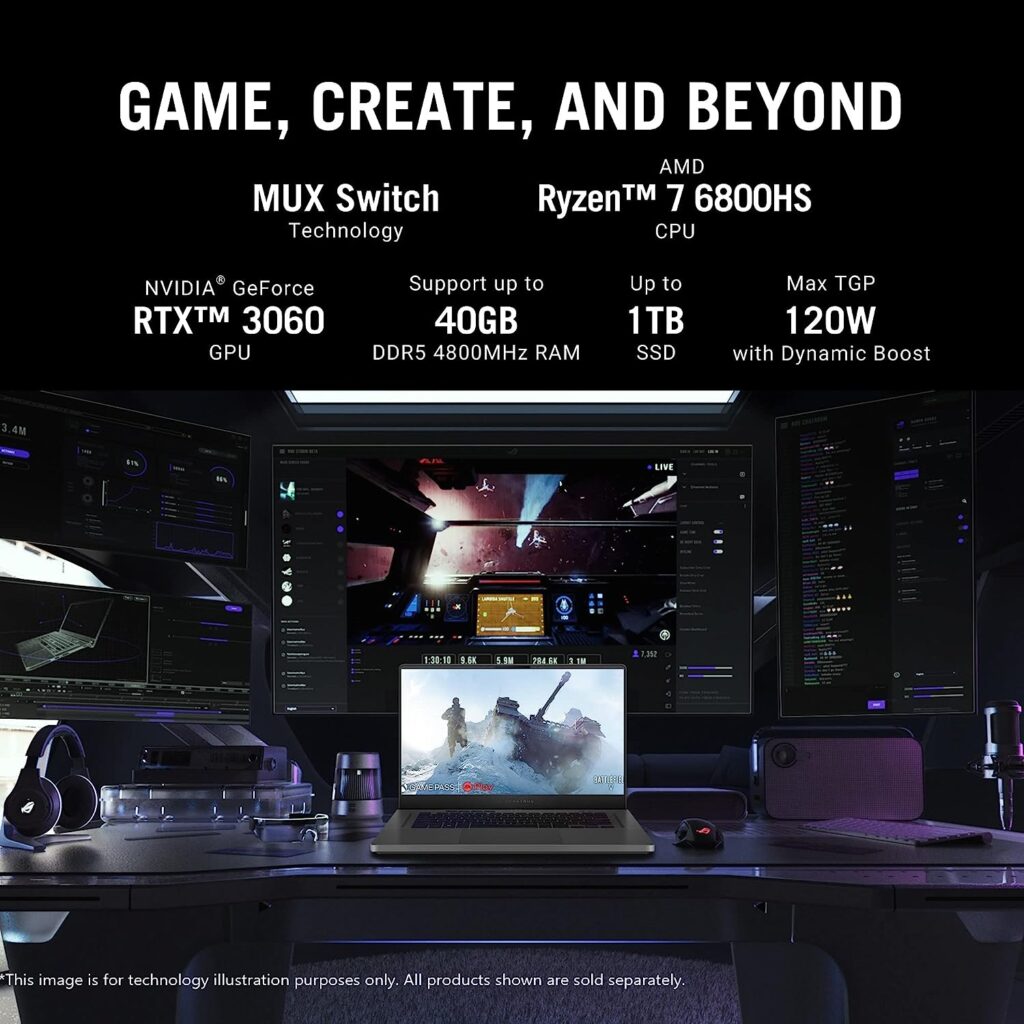 This laptop has created new standard for the gaming world and gives a tough competiton.
ASUS ROG ZEPHYRUS G15 provide variants in GPU  with either a 1660Ti 60W or RTX 2060 65W ,and  various amounts of storage and RAM, and either a 144 Hz or 240 Hz screen.
This laptop have variants in couple of specifications which you can opt for accordingly.
 CPU     
AMD Ryzen 7 4800HS, 8C/16T
 GPU     
AMD Radeon Vega 7 + Nvidia GeForce GTX 1660Ti Max-Q 60W 6 GB GDDR6 (with Nvidia 445.87)
RAM  
32 GB DDR4 3200 MHz (16 GB soldered, 1x 16 GB DIMM)
DISPLAY  
15.6-inch, 1920 x 1080 , IPS 240 Hz 3ms
 If you're after a premium and more portable notebook, the Zephyrus G15  offers similar hardware specs in a superior chassis, with slightly better thermals and nicer inputs.

That's all folks for the budget gaming laptops, what do you think about it, would love to hear from you all.
यह आर्टिकल भी पढ़ें -> Best Mobile Phone Under Rs 10000