Krafton collaboration (global) with Microsoft, could this be the step towards the relaunch of PubG Mobile in India?
PUBG lovers here is great news you are waiting for. "The Krafton announced in an official blog page about collaboration with Microsoft". This is exciting and gave hope for the relaunch of PUBG Mobile in India. They announced that they would be working with Microsoft Azure to host their portfolio of multiplier products. Azure is Microsoft's public cloud computing service empowering game creators to create, run, and develop their games globally. This must have brought a smile to the faces of PubG lovers. Certainly a great clue for the Re-launch of PubG Mobile in India.
Krafton-Microsoft Collaboration: Points to understand
Recently PubG has taken the rights from Tencent. Now they have plans to give it to Microsoft. The collaboration stated that the products operated directly by the company and its subsidiaries. In addition to PUBG MOBILE, it is including PUBG Corporation's multiplayer Battle Royal Player & PLAYERUNKNOWNS BATTLEGROUNDS (PUBG).
By this, we can definitely guess that this could mean the return or relaunch of PUBG Mobile in India.
Relaunch date of PubG mobile in India
This news of collaboration that has recently surfaced on the internet. This doesn't mean that the game will be available in 1 or 2 days to make a comeback in India. This process may take some time. And according to the process the company has to work on the maintenance of Indian version applications and servers. But most importantly to talk with the Indian Ministry of Electronics and Information Technology. Games and applications will be available in India only if the Government of India i.e IT Ministry allows them. So for all PUBG lovers, let's hope for a return to this most loved PubG game in India. If we believe the speculation roaming in the gaming world, the relaunch, or we can say unban date of PubG mobile game in India may be around this Diwali festival.
Below is the image from the official Crafton blog page. One can take a look at the official press release on their website (source)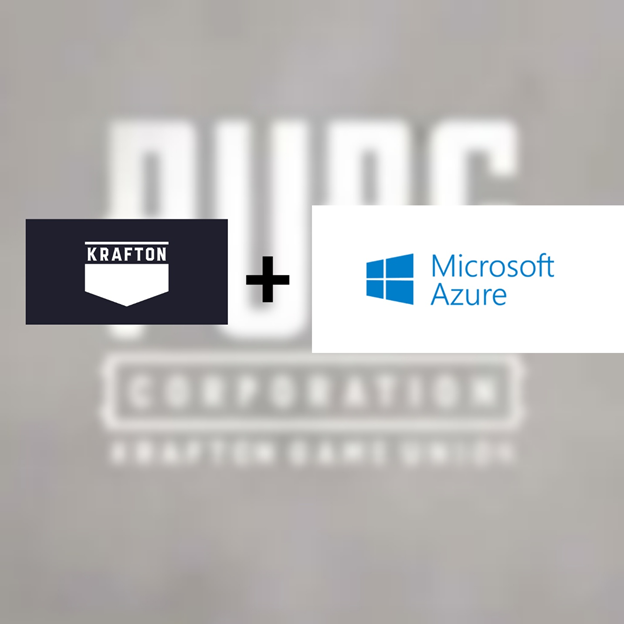 Why PubG mobile was Banned and now it's time to Unban it. Krafton has given the highest priority to the safety and security of its user data
PubG Mobile was banned in India on 2 September for security reasons. This time Krafton has given the highest priority to the safety and security of its user data. This claim has been proven through this partnership, as Microsoft Azure provides top security. This collaboration will ensure that user privacy is of the utmost importance.
He has given top priority to the safety of the users there.
Since the ban, PUBG Corporation has been exploring ways to make the game once again accessible to Indian users. So collaborating with Microsoft may provide a clear chance for PubG Mobile to return to India.
The press release by Crafton stated: User data Privacy and Personal Information Protection
Krafton Co., Ltd. (CEO Chang-Han Kim, hereafter Kraften) announced today (7th) that they would collaborate with Microsoft (Microsoft, hereinafter referred to as Microsoft) to strengthen the privacy and security of their games.
Kraften and its subsidiaries will apply Microsoft's cloud platform Azure (Azure) service to games that they do directly in the service. This includes PLAYERUNKNOWN BATTLEGROUNDS (PUBG) PC and console, and PUBG mobile.
Kraften decided to implement Microsoft's Azure, which could follow the most complex rules with state-of-the-art security to make privacy and information security a top priority. Azure supports many multiplayer games. In the future, through this collaboration, it will be possible to strengthen compliance with personal information protection laws and applicable laws of related software.
Plans for Data Security
For better data security, Kraften, along with Microsoft, plans to initiate a process where Krafton and its subsidiaries regularly inspect and verify that the user is stored in the area where the game service operates, Meets all relevant requirements.
Azure is Microsoft's public cloud computing service that helps game makers develop, play, and develop games globally.
How much more wait for PUBG Mobile Relaunch Date in India?
Time will tell what will happen to Pubg Mobile's future in India. Sooner we will have confirm news on the PUBG Mobile Relaunch Date in India. We can only hope for the best. Let's wait for more official announcements by parent companies and the Government of India. Every PubG lover is waiting to download and play everyone's favorite PubG mobile game.
You may also like our related article:
1. Top list of real money earning games in India – eSports
2. Best Gaming Phones under 15000 in India (September 2020)
3. FUTURE OF ONLINE GAMING Companies IN INDIA
If you like information and comment and share for questions.
Open for all suggestions.
Thank you
Recent Posts