Everyone has a desire to travel and explore abroad, but due to being expensive, we have to compromise our hobbies and desires. Cheap travel or a dream trip which is in our budget we always search for. Despite, the high price of the Indian currency, there are many places that are easily in our travel budget. In these places, we can easily fulfil all our hobbies with a small amount of money.
Following are the countries, where the price of Indian currency is high than the local currency, which makes travel to these countries cheap: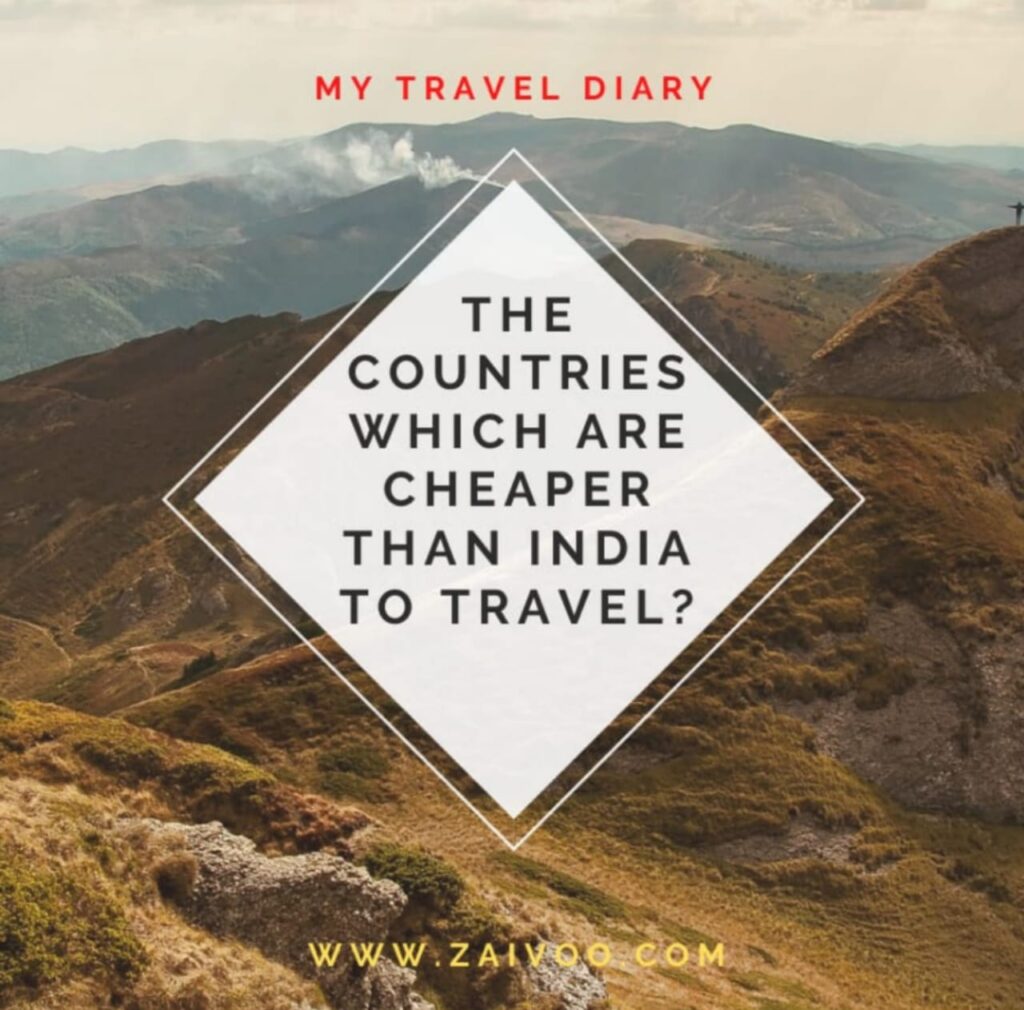 Let's know about these places and plan your dream trip:
Nepal
Even if you have less time and money, you can easily go on a trip to Nepal. Nepal is a neighbour of India and many bus services from Nepal also operate from here. The exchange rate of 1 rupee here is ranging around 1.60 Nepalese rupees. The beautiful hills, temples, and monasteries here attract all. Here you can fill your life and shop within your budget and have a cheap travel.
Sri Lanka
Many people say that a trip to Kerala in India is more expensive than Sri Lanka. Here 1 rupee ranging around 2.30 Sri Lankan rupees. Here you can enjoy it twice as cheaply. If you are planning a trip to Sri Lanka, do not forget to visit Ella. This place is the first choice of every tourist.
Vietnam
Vietnam is also named in the list of cheap countries for India. The price of 1 rupee here is ranging around 334.68 Vietnamese dongs. You can do a lot of shopping of your favourite by coming here.
Japan
If you want to see the beautiful views of Japan, then you can definitely fulfil your hobby. The price of 1 rupee here is ranging around 1.60 Japanese Yen. You can also plan a trip to Japan cheaply.
Hungary
Many people consider Europe to be very expensive, while it is not. Here are some places that you can easily afford. If you want to travel to Europe on a low budget, then definitely book a Hungary ticket. The price of 1 rupee here is ranging around 4.12 Hungarian forint. You can roam here for less money.
Indonesia
1 Indonesian Rupiah is ranging around 0.0048 Indian Rupees. Indonesia is a favourite place for people on long trips. You will get cheap and good things from India also in Indonesia. Beautiful views of Bali and the beach attract anyone.
Costa Rica
Going to Costa Rica for Nature Lovers is nothing short of a dream, but you can easily fulfil this dream. This place is so cheap that you don't have to think at all to plan a trip here. The price of 1 rupee here is ranging around 8.26 Costa Rican Cologne. Here you can easily fulfil the hobby of going to the rainforest.
Cambodia
There cannot be a more convenient and cheaper place to visit Cambodia. You can also do many types of adventure here. The price of 1 rupee here is ranging around 60 Cambodian originals. For a low price, you can plan a fantastic trip to Cambodia.
Mongolia
Mongolia is a dream destination for adventure enthusiasts. Mongolia's culture is such that everyone goes crazy after going there. Mongolia is so much more affordable and anyone can travel to it any time. The price of one rupee here is ranging around 35.5 Mongolian tugriks.