Espine Laptop toy for Kids
Espine Mart bring this well built activities and fun load laptop notebook for the kids. This laptop helps the kids to learn English in a fun new way.
The Laptop is loaded with
1 – Learn alphabets: alphabets recognition and pronunciation. Write capital and small letters. Find the letter, it will speak out the letters- which the child needs to punch in on the key board
2 – Words: spelling and pronunciation. Spelling test. Identification of pictures. Find the word
3 – Learning musical notes: play melodies. Play musical notes. Recognize musical notes (visual and verbal)
4 – Learning numbers: pronunciation and spelling of numbers. Write the numbers and also identify (Visual)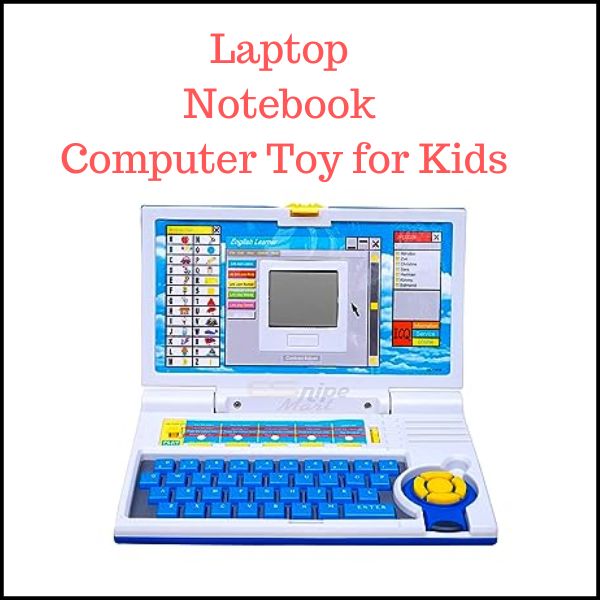 Carry it anywhere
The Slim foldable laptop can be carried to any place so without any worry. The kids can enjoy learning seamlessly anywhere they want to.